Happy Wednesday! You know what's wonderful? When a friend tells you they read your blog. Most of the time I assume the people I see on a daily basis have no idea my blog exists, or if they do, they saw it when I just started. So thank you so much to everyone who reads and comments (near and far)!
Yogurt & Granola
Dolce Delight Breakfast Sandwich – The "Veggie Delight" with an egg, swiss cheese, tomato, spinach and guacamole on an english muffin & Iced Red Eye (iced coffee with espresso)
Chunky Monkey Protein Cookie, Larabar & Pink Lady Apple (eaten throughout the day)

Tofu Seaweed Salad & Salmon Roll
Siggi's yogurt with homemade granola & another chunky monkey protein cookie (recipe coming soon)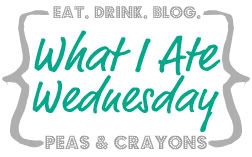 This Week
In addition to sharing what I've been munchin' on, I wanted to get a little real. This blog is all about finding health in not only food and exercise but in balance, self-love, and living life to the fullest. While I obviously feel like I've made huge strides from where I was I still have spells where I'm not my best self.
Maybe because I had such a wonderful fall semester (great weather, awesome first half marathon, great classes, good times with friends) this semester feels a bit out of sync. I've been forced to train inside on the treadmill for most of my runs due to the crazy cold weather and snow. My looming graduation has been stressing me out because for the first time in my life I have literally no idea where I'll be in four months.
My clothes are feeling a bit snug, which is my warning sign that maybe I haven't been able to work off holiday indulgences. That said, I know I gain weight every winter. Not much, just a layer of winter "fluff." Every spring it comes right off, but it's stubborn and frustrating. Since posting, "the disorder" I've been trying to write a follow up piece about recovery, but it turns out that's a much harder story to tell. I promise that it is coming soon, but I want to do the journey justice even if that means taking more time.
Sorry for the mini-rant and thanks for hangin' in there! I know things are looking up and I've always been a relentless optimist, but it's nice to get some stuff off my chest and into such a supportive community.
Question Time:
What helps you beat the winter funk?